How to join:
You must be the registered owner of a club eligible vehicle as listed below
Complete the membership form at the bottom of this page
Pay your membership fee
Membership Fees:
$5o if you are joining between 1st May to 31st December or $25 if you join between 1st January and 30th of April

Annual Membership Fee: $50 (Due 1st June annually)

Annual membership expires May 31st each year and must be renewed by 1st June for you to remain a financial member of the club
Fee payment method is by EFT or cash deposit into club bank account
The membership fee is to help the club maintain its financial obligations such as public liability insurance, club trailer rego and maintenance, website fees and promotional items
Club Eligible Vehicles:

FORD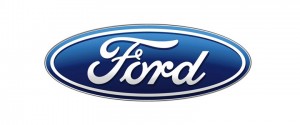 BA, BF, FG ,FG-X, Falcon XR6, XR6 Turbo and XR8 variants sedans and utes
FG and FG-X G6E Turbo
TICKFORD / FTE



EB, ED, EF, EL, AU Falcon XR6 and XR8 variants sedans, wagons and utes
EB / EL GT's and AU T-Series
FORD PERFORMANCE VEHICLES (FPV)
BA, BF, FG:
GS, GT, GT-P, GT-E, GT-Rspec, GT-F
Force 6, Force 8, F6 Typhoon, F6 310, F6E. Utes: F6Tornado, Cobra, Pursuit and Super Pursuit
---
Membership Details

By completing and submitting the membership form you agree to abide by the Code of Conduct, Constitution (Model Rules) and By-Laws that apply to being a member of the XR6 XR8 Club of Queensland.
Your application is subject to approval by the clubs executive committee and confirmation of your vehicles eligibility. You will be notified by email once your application has been approved and allocated a club membership number
Please allow 5 to 7 days after payment is received for your application to be processed.
If you have any questions regarding your application please contact the club Secretary or President by email at management@xrclub.com
QLD Registration Concession Vehicle Eligibility:
Vehicle must be 30 years old or more
(For XR6 XR8 Club QLD eligible member vehicles only as per list above)
Click on link below for full details
QLD Transport Special Interest Vehicle Info
---

Enter your details directly into the membership form below
Click "Submit" at end of the form so it will be processed